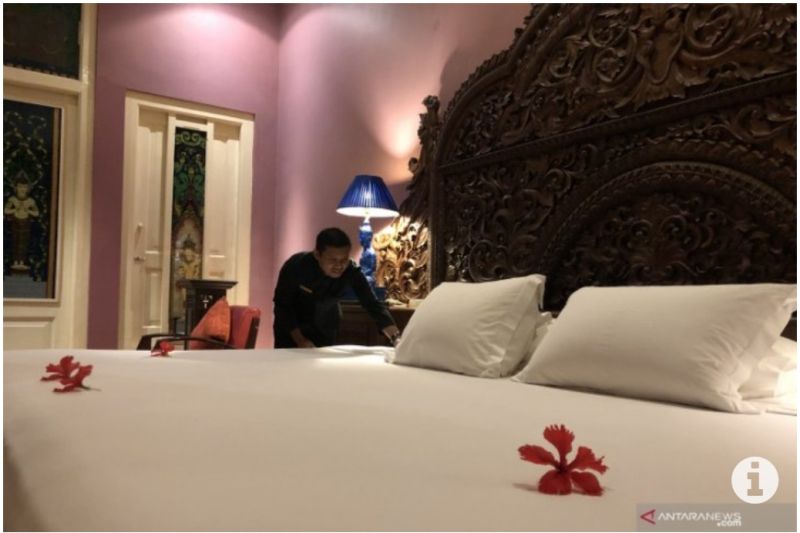 East Java: PPHI sees an increase in hotel occupancy during Eid
Surabaya, East Java (ANTARA) – Hotel occupancy in East Java has increased during the Eid al-Fitr holiday to an average of 75-80 percent, especially in tourist areas such as Grand Malang, according to the Halal Tourism Association (PPHI).
The increase is due to the easing of travel restrictions by the government, East Java PPHI Chairman Mochamad Soleh said Thursday.
"In general, the situation in tourist attractions and accommodations has currently improved, although it has not recovered (to the same levels) as before the pandemic. Economic actors also hope that cases of COVID- 19 will no longer increase after the holidays," he added.
Apart from Grand Malang, several other tourist areas such as Bromo, Tretes and Trawas have also seen an increase in hotel occupancy rate reaching 100% on average, he said.
"Surabaya and surrounding areas have recorded hotel occupancy rates averaging 70% during the Eid holiday. However, from May 4, it fell to 50%," he said.
Meanwhile, in Pasuruan and Probolinggo, the occupancy rate averaged 60%. After the Eid period, it is expected to drop again to 30%.
Soleh called on managements of hotels and tourist attractions to follow health procedures related to COVID-19, including implementing the concept of halal or Muslim-friendly tourism.
"In general, tourism in East Java has implemented the concept of halal or Muslim friendliness by providing worship facilities for Muslims and providing halal food," he said.
According to the East Java Bureau of Statistics Indonesia (BPS), the room occupancy rate at starred hotels in East Java reached 46.56% on average, up 1.85% from the start of 2022. .
Meanwhile, the room occupancy rate at unrated hotels in the province stood at 21.86 percent, an increase of 0.63 percent from the start of 2022.
Related News: Puncak hotel occupancy hits 70% during Eid holiday
Related News: Hotel occupancy in Yogyakarta hits 90% during Eid: PHRI