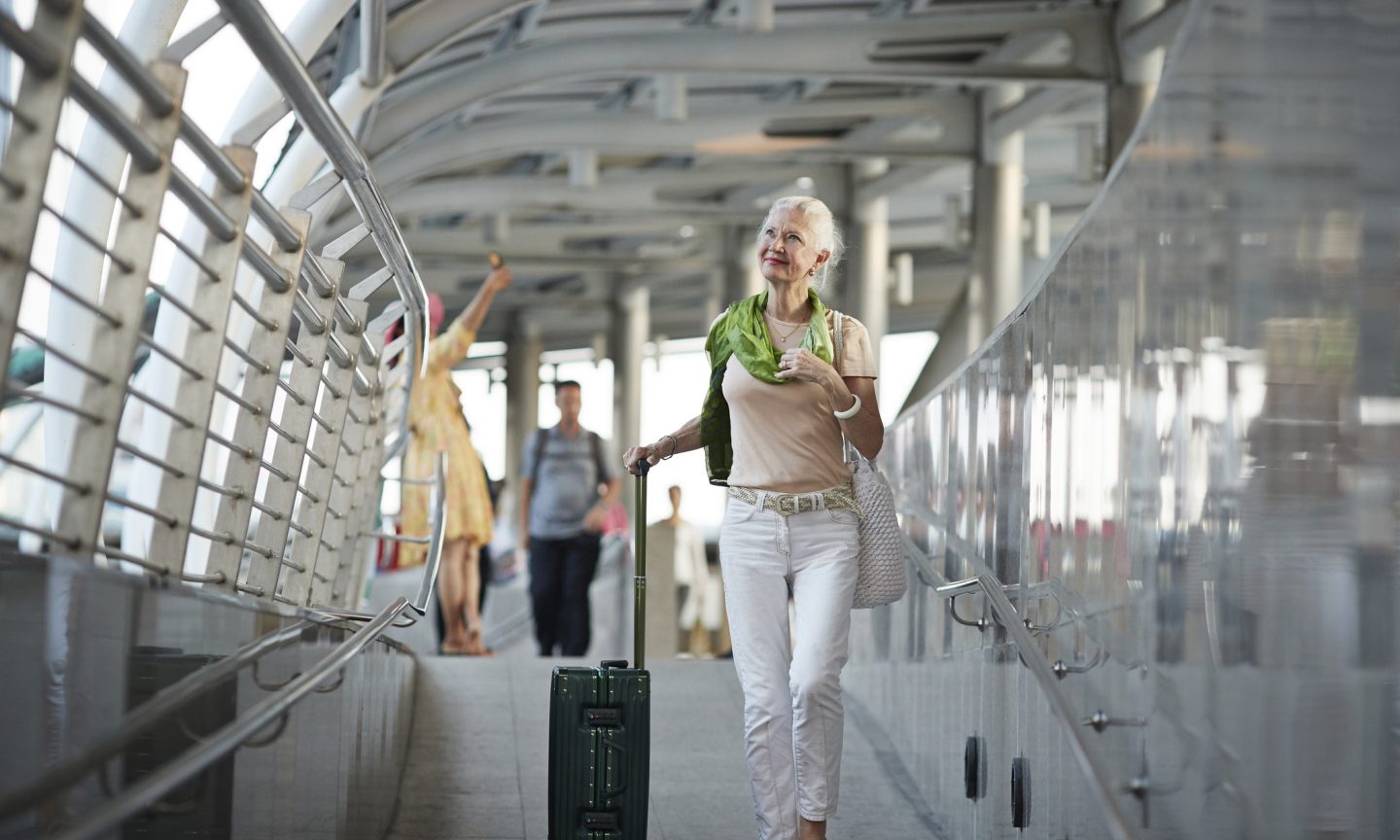 Last-minute travel deals: tips from the pros
Last-minute trips can be exciting – a sudden, unexpected chance to go somewhere fun, see old friends, or spend time with loved ones. But that thrill can quickly fade once you start looking at the costs. Airfares, hotels, and rental cars are usually much more expensive when you book last minute, and the choices can be extremely limited.
To avoid getting scammed, you have to go the extra mile. Here's how to get the best possible deal for that last-minute trip.
Tips for getting the best last-minute travel deals
Search many booking sites
Those multi-search booking engines that promise to check rates everywhere under the sun at the same time – they do. Still, their best rates can differ significantly. Try several multiple search engines, including Trivago, Expedia, goSeek, Kayak, Hotels.com, and any others you've had success with in the past.
But don't stop there. Compare their prices with the prices offered directly by the airline, hotel or car rental company. So late in the game, you just can't figure out who's most eager to earn your business. The only way to find out is to check.
Check different hotel dates before booking a flight (and vice versa)
If that big, beautiful resort you're drooling over seems unusually expensive, look for slightly different travel dates. A hotel that costs $250 a night from October 1-7 may cost $175 a night from October 2-7, simply because a major convention at the hotel ends on October 1.
If your dates are flexible, you're in a better position to save money. But even if not, check a few different date ranges to see if there are any unknown variables that could affect your rate.
Check bundles
If you're lucky, packages that include both a hotel room and a flight can get you some amazing last-minute travel deals. This is because of wholesaling, in which large blocks of hotel rooms are bought or reserved by a company that tries to resell them to you for a profit. If they buy too much, they may start cutting rates at the last minute.
Check the "vacation" or "package" option on airline websites, as well as online travel agencies like Pleasant Holidays, Costco, Travelocity, or Orbitz.
Don't Forget Vacation Rentals
Sites like VRBO.com and HomeAway.com offer a comprehensive, searchable database of private vacation rentals that could be booked when you're planning a last-minute trip. But you won't know until you look. And if they still have openings, private landlords may be willing to lower their rates to fill rooms.
Know your airline's 24-hour cancellation policy
Unless you are prepared to pay a premium, most airline tickets are non-refundable. But did you know that the "non-refundable" often only comes into effect 24 hours after making your purchase? All major US airlines will allow you to cancel for a full refund within 24 hours (these are subject to Department of Transportation rules, which other booking sites may or may not follow).
Since last-minute travelers are navigating a wildly fluctuating price landscape, you might as well double-check rates 23 hours after booking, in case you find a better deal.
Don't assume reward redemption rates reflect cash rates
If you're considering using points or miles to avoid a high last-minute fare, check your options first. The formula airlines use to decide when to make economy-tier seats available is notoriously opaque. Sometimes airlines can offer exchanges at good prices when you least expect it, like at the last minute. If you have miles to spend, check cash prices against redemption rates; the best option may surprise you.
View seating plans, available rooms, and car rental options
When you book a last-minute flight, there may only be two seats on the plane: a middle seat for you in row 20 and a middle seat for your travel companion in row 39. You'll want to know that ahead of time and decide if it's worth paying extra to sit together on another flight or in an upgraded cabin.
For hotels, regardless of where you are booking, check the hotel's website to see what room categories are still available. If there is only one type of room, it means that you probably cannot change rooms if you are not satisfied, because they are almost full. You may get a better rate at a property that still has many empty rooms.
Absolutely book a car as soon as you can. You don't want to arrive at your destination airport to find that there are no rental cars available. And just because you can make a reservation online doesn't mean the car rental company necessarily has vehicles available. Call ahead to be sure and ask about active discounts.
View restaurant and activity reservations online
If you're heading to a ski resort, theme park, spring break hotspot, or other likely crowded destination, restaurants can be booked weeks in advance. If you're considering a sit-down meal or two, take a look at open table Where Yelp Reservations to make sure you don't stay wandering around hungry. You can also check the availability of many tours, spas and activities online by playing with their booking tool to select different dates.
Get to Know Your Credit Card's Travel Concierge
That means real humans are here to help you find everything from hotel rooms to Broadway tickets. What better way to take advantage of their expertise than when you're looking for last-minute deals? If you're not sure what the Concierge can do, they can help you too – just ask.
Put your house in order
In the rush for last minute deals, remember all the other things you need to do to get out fast. Make sure the dog walker is in town. Put a holiday period on hold on your mail delivery. Fill your prescriptions and charge the kids' devices with books, games and in-flight entertainment.
We recommend making a list of all the tasks you need to complete, to make sure you don't get on a plane and wonder if you forgot to pack your reading glasses or unlock. the door for the landscaper.
Last minute travel deals, summarized
When looking for last-minute vacation deals, be sure to consider your options, use available resources, and stay flexible. But above all, have fun. A last minute trip can be a great adventure when you do your best to save money and experience something new.
How to maximize your rewards
You want a travel credit card that prioritizes what's important to you. Here are our picks for the best travel credit cards of 2022including those best suited for: