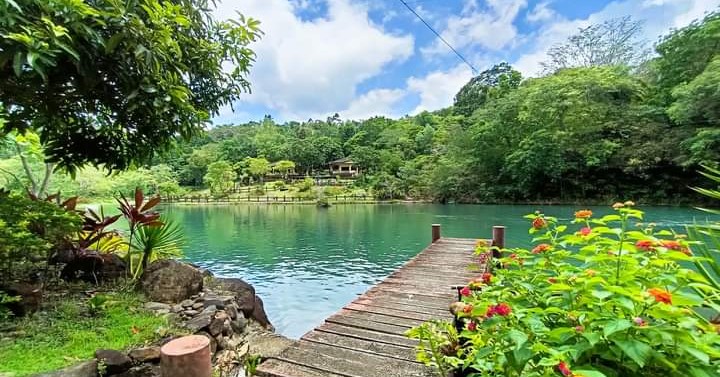 NegOcc's Mambukal Resort Welcomes Summer Crowds After 2 Years
THE CITY OF BACOLOD – Some four months after the onslaught of Typhoon Odette, the Mambukal Resort and Wildlife Sanctuary in Murcia, Negros Occidental reopened on Wednesday to welcome summer crowds for the first time in two years.
The provincial government-owned retreat, located at the foot of Mount Kanlaon, is one of the province's top tourist destinations and just under an hour's drive from this capital.
Provincial administrator Rayfrando Diaz II said for now only day trips will be allowed while overnight accommodation will begin May 1.
"It's time for the Negrens to enjoy the summer. We are happy to present Mambukal under new circumstances. Pools and hot springs are ready. The navigation lagoon has also been repaired," he said.
Pre-booking is required before entry and payment for reservations can now be received via GCash mobile wallet and credit cards, as well as bank deposit through the Land Bank of the Philippines.
The mountain resort, renamed Mambukal Resort and Wildlife Sanctuary, was first reopened last December, nearly two years after it was closed due to the coronavirus disease 2019 (Covid-19) pandemic.
Beginning in April 2020, the area was used as a quarantine and isolation center for returning Negrenses and Capitol workers found positive for the virus.
In mid-December, Mambukal was among the provincially owned structures and facilities damaged by Typhoon Odette and power to the sanctuary station was only restored last month.
Mambukal is home to abundant flora and fauna, including many species of birds, and is one of the few bat sanctuaries in the Philippines.
Guests can enjoy various activities such as swimming, soaking in natural hot springs, nature hiking, hiking to waterfalls, and bat watching.
Entry requirements include vaccination card for fully vaccinated or negative antigen test result taken within 48 hours of admission for unvaccinated and partially vaccinated. (NAP)