Plan My Trip: Best Websites for Travel Deals
Every travel website claims they can give you the best deal. They claim to search hundreds if not thousands of other websites. Everyone claims to be different.
That's what makes them so similar.
But there are differences. Here are some of the best travel sites for coupon deals, hotel deals, last minute deals, and other circumstances that may arise for your future trips.
For hidden coupons and mobile deals on hotels
Search multiple hotel booking sites at once with goSeek, which pulls in the best deals from hundreds of suppliers. But unlike a myriad of other sites that do the same thing, goSeek offers something more: the site automatically grabs active coupon codes to show you deals that other sites don't. You can also filter your search by mobile, senior, car club and other promotion criteria.

To compare airfares
The fastest and easiest way to compare airfares is to simply go to Google and enter your departure and destination airports into the main search box, such as "JFK to SJU". Within seconds, you'll see a list of airlines and the corresponding fares for the itinerary, customizable by date.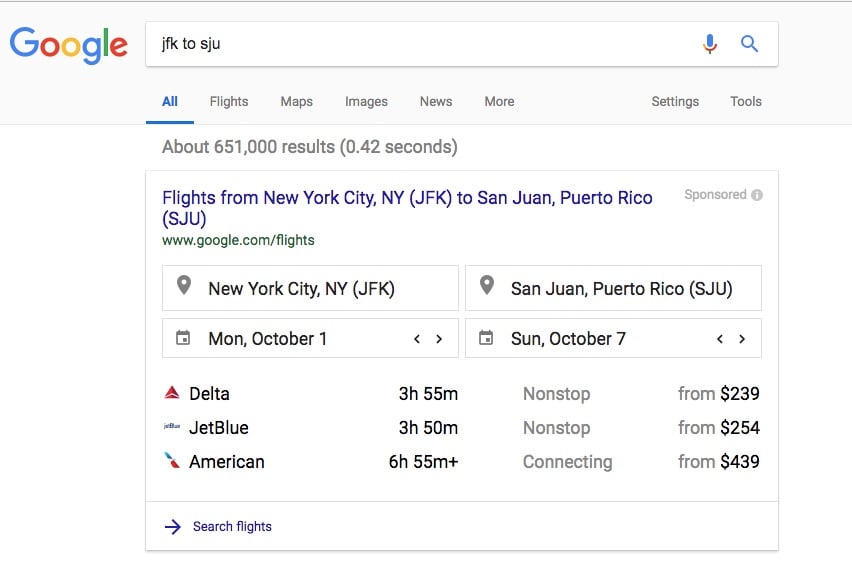 For hotels with a negotiated rate
Most major airline websites have a link to their vacation site, where you can book packages that sometimes include hotels at negotiated rates. But only one gets you into these negotiated rate hotels without a car or theft. On UnitedVacations.com, you can select "Package Type: Hotel" to see if there's a significantly lower fare than you'd get elsewhere, sometimes significantly cheaper than on the airline's main website, United.com .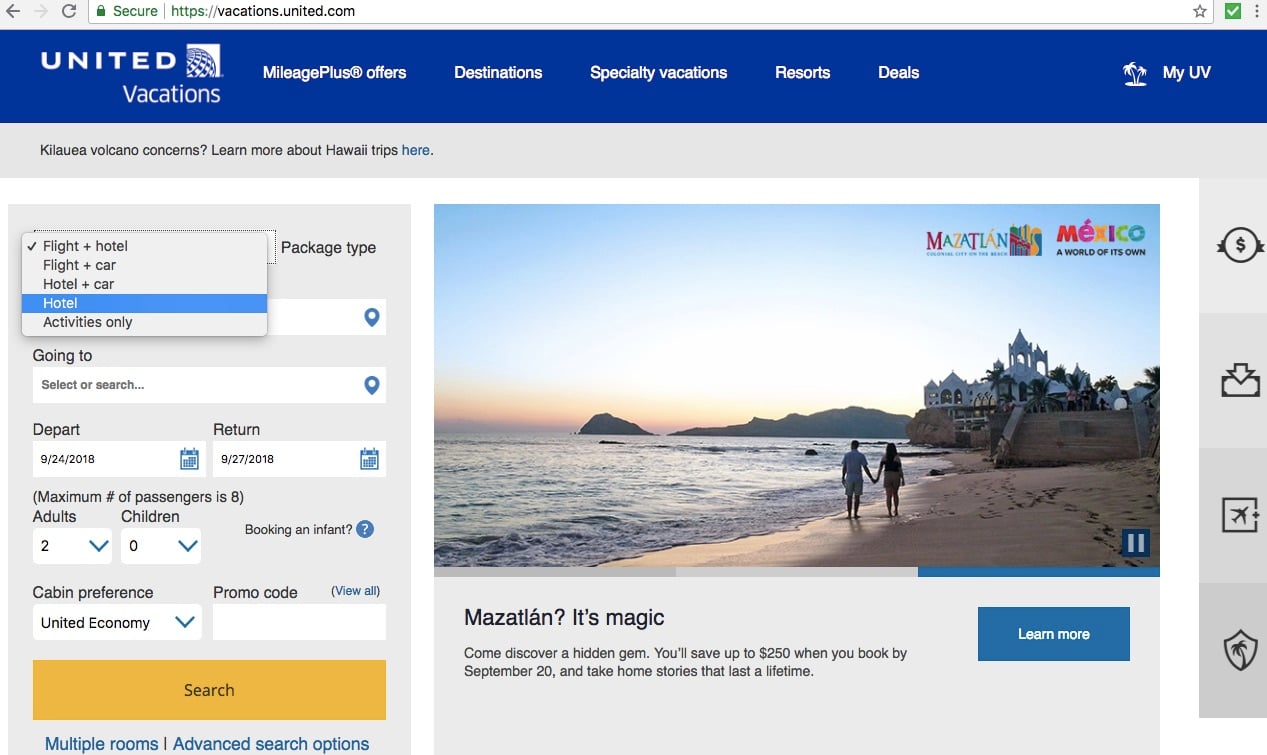 For risk takers
Have you ever booked a non-refundable hotel and paid for it in advance without knowing which hotel you have booked? Sounds like a terrible idea, doesn't it? But what if there was a win, say a big discount? On Priceline.com, "express deals" let you filter your hotel search by star rating, neighborhood and even criteria like pet-friendly or free breakfast before committing to your mystery hotel. .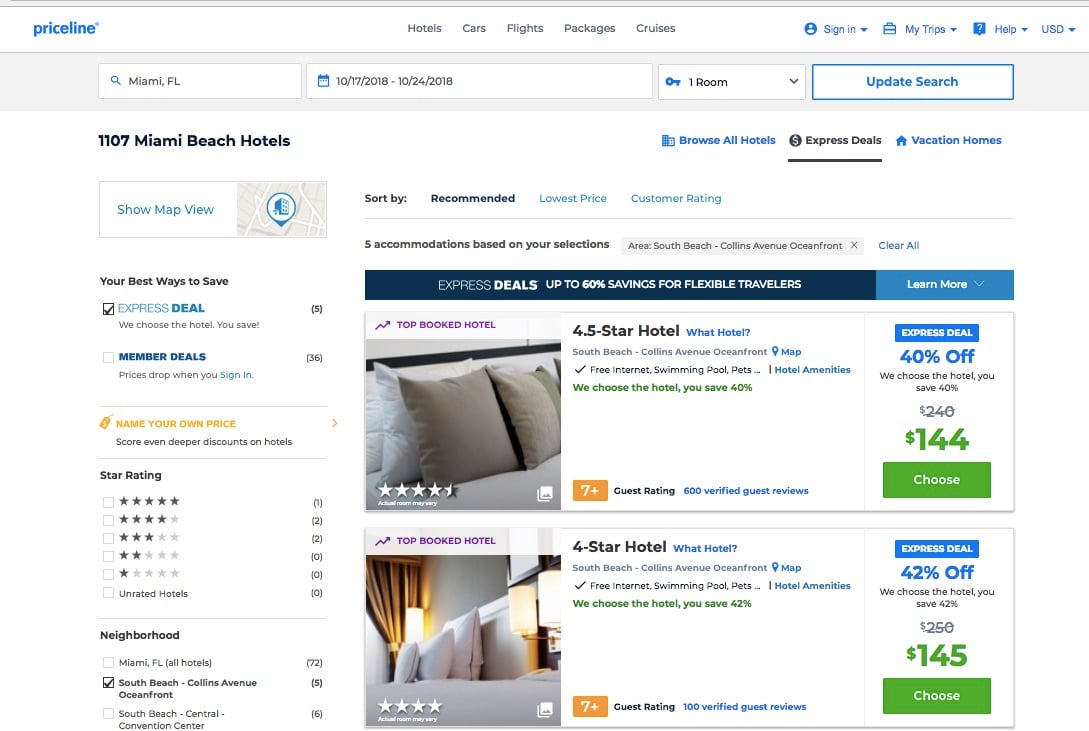 For Vegas, baby
This site compiles discount codes for hotels (including deep discounts on swanky luxury properties) and shows as well. To get the codes, you will need to give the site your email address. But if you're bound for Vegas, it's worth it.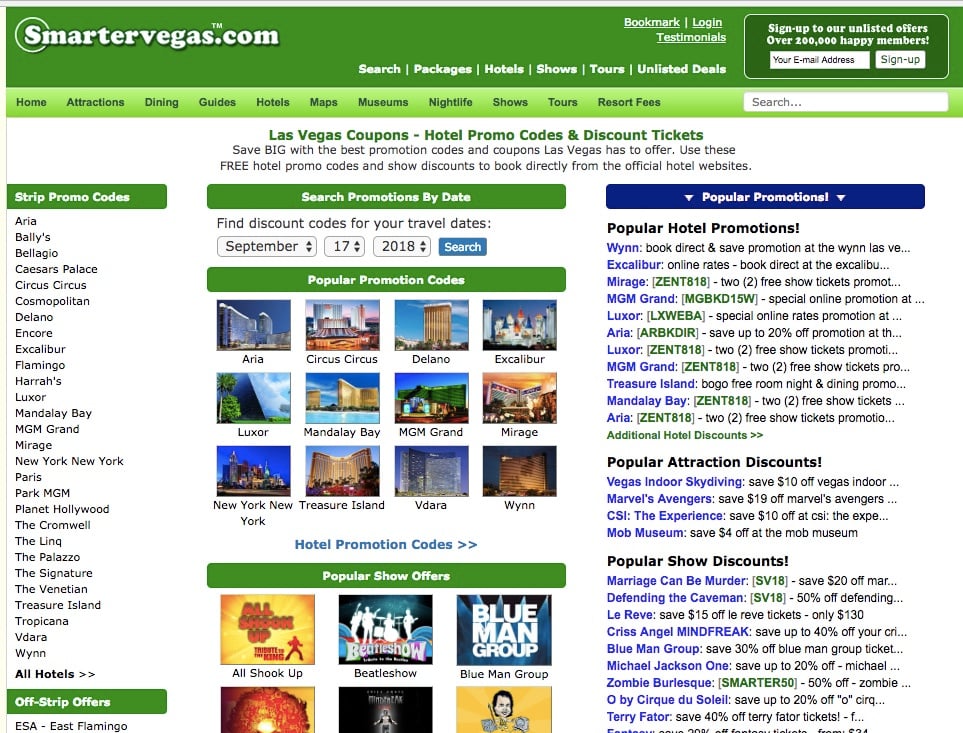 For flight deals you might otherwise miss
You won't find Southwest Airlines flights when you search booking sites like Travelocity, Orbitz, or Expedia. This means that there might be offers you are missing. Familiarize yourself with Southwest's routes, then, before booking another airline, make it a habit to see if Southwest has a better option for you.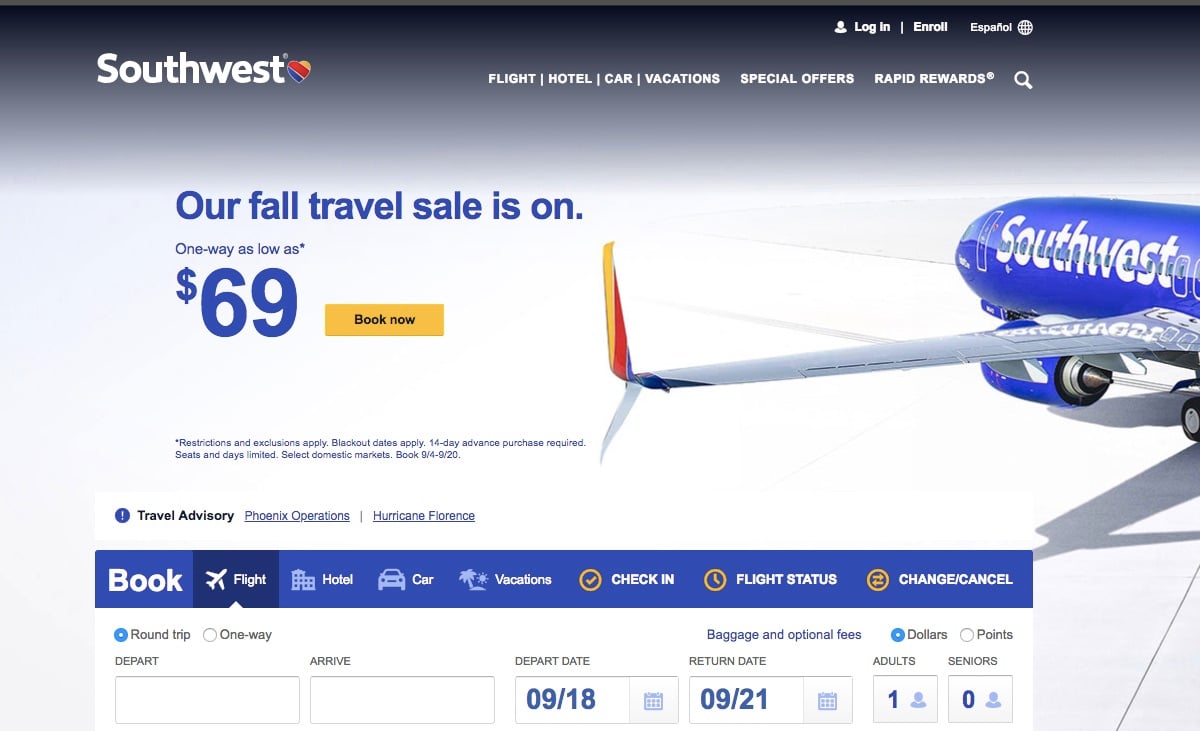 For personalized rate change notifications
Give the folks at Airfarewatchdog your route, dates, and email address and they'll send you notifications when prices drop. The site also has search tools that help you know the best time to book.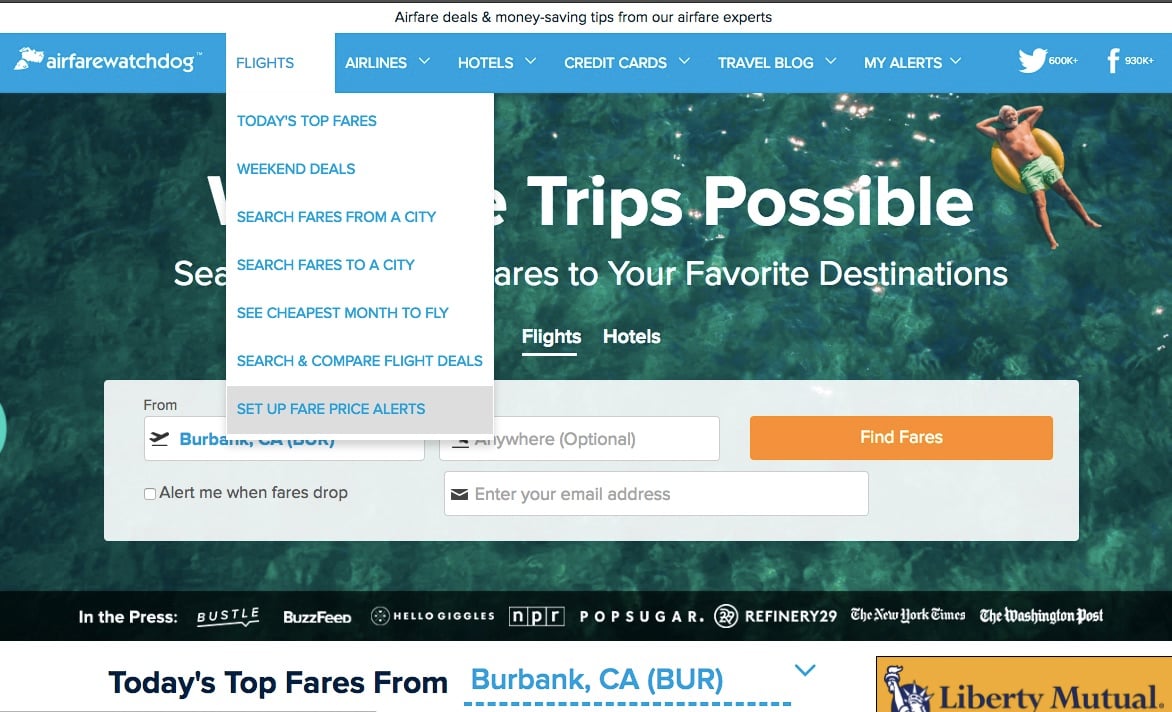 For rental cars
Like the "opaque" reservation sites that offer you offers on mystery hotels, Discount USA Car Rental searches several providers to find you the best new rates for your city and your date. But unlike those hotel sites, you don't have to pay upfront. (Just be sure to cancel if you change your mind. Companies can't keep offering deals if no-shows mess up their inventory management.)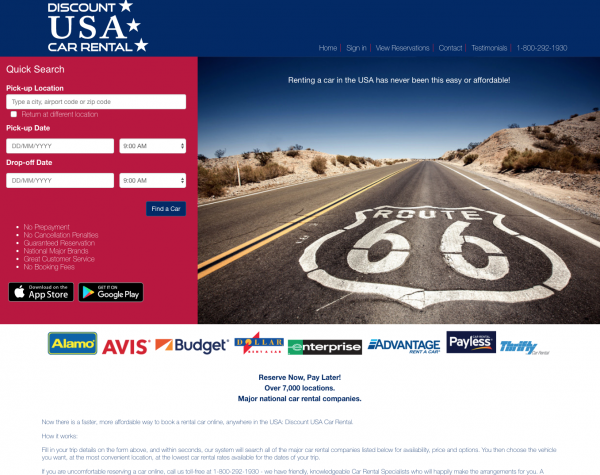 For last minute ideas
Sometimes you just want to get out of town and don't have a clear idea where you want to go. Browse the deals on TravelZoo, which are unearthed by the site's experts, for last-minute ideas.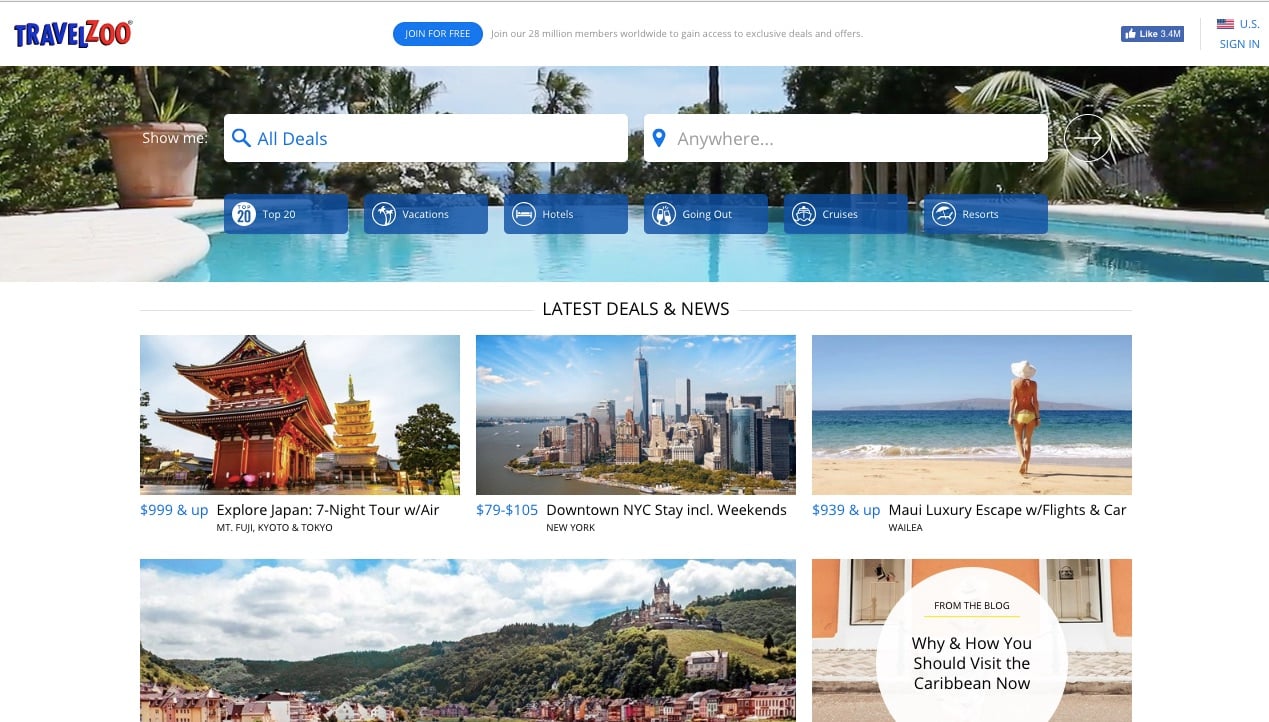 For vacation rentals
The competition is good. The big boy of the vacation rental market is VRBO.com, where you can find many great condo rentals in destinations around the world. But researching HomeAway.com gives you an advantage: Often their rates aren't better than VRBO's, but sometimes they are. In any case, you choose the best offer.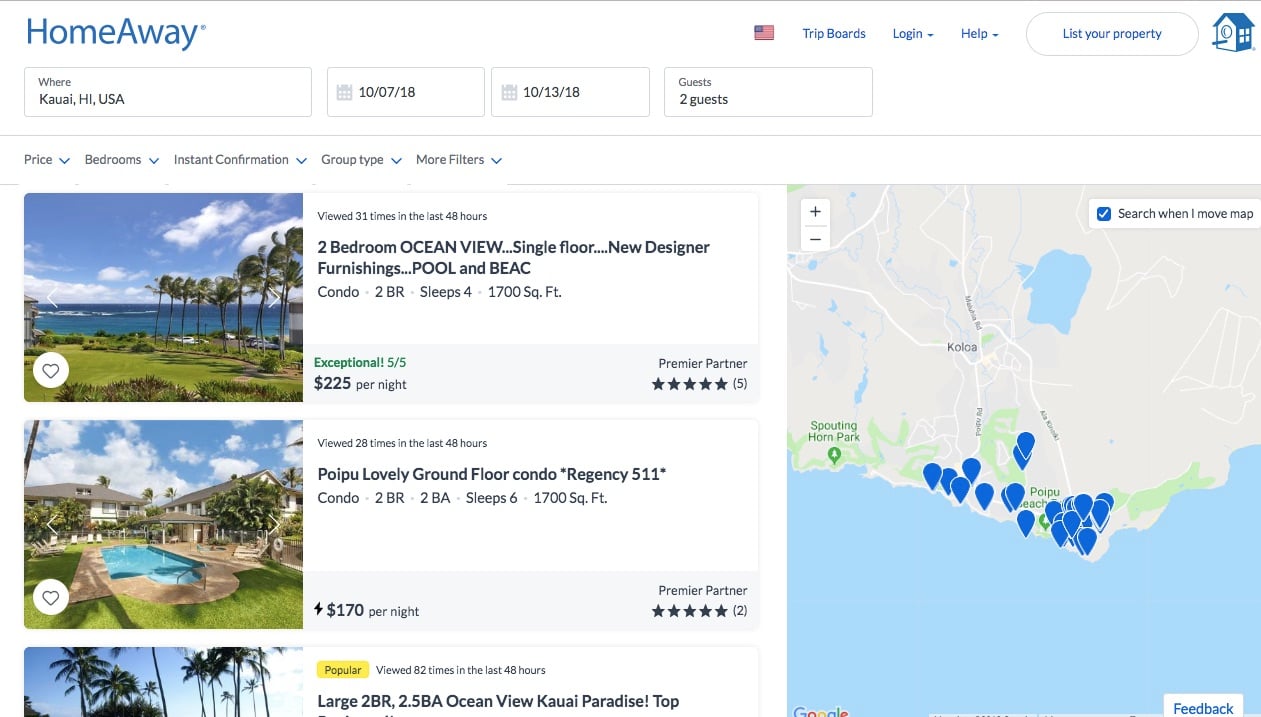 How to maximize your rewards
You want a travel credit card that prioritizes what's important to you. Here are our picks for the best travel credit cards of 2022including those best suited for: