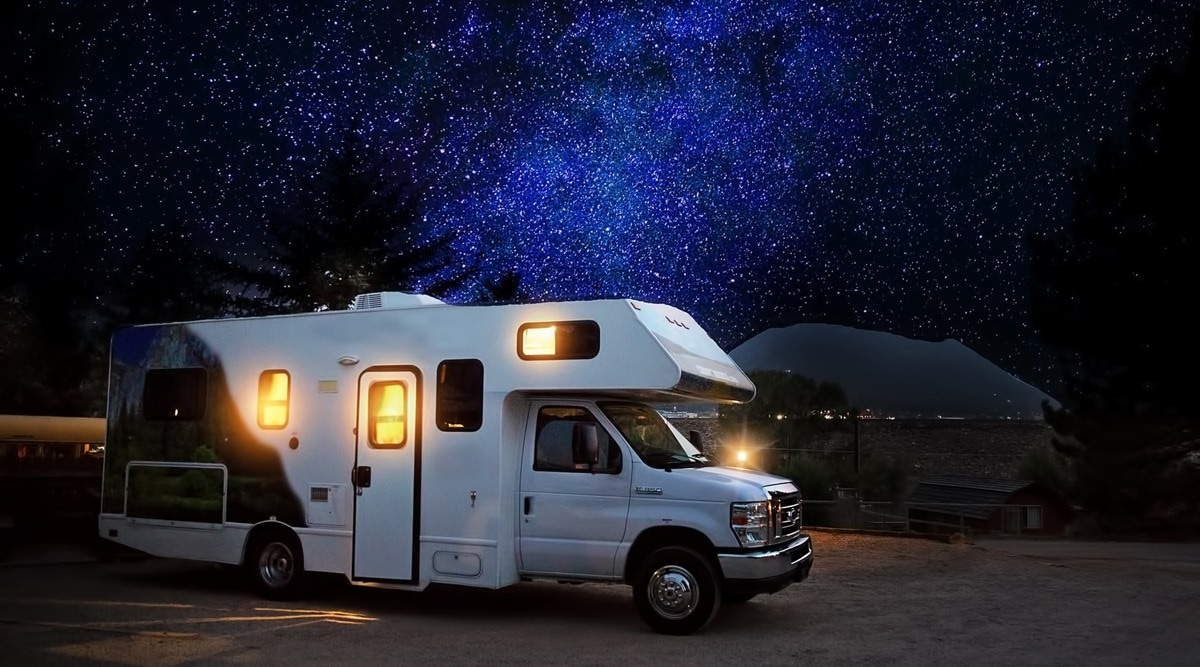 'Room on wheels': All about caravan tourism, touted as the next big thing in India's travel industry
With Covid-19 cases are steadily declining across the world and tourist destinations are gradually opening up, travelers are once again ready to hit the road to visit new and exciting places. While conventional modes of travel continue to remain the preferred choice of many, others are also open to experimenting with exciting and new modes, read: caravans. A well-known concept in the West, caravan tourism is slowly growing in India with several state governments pushing it, especially after the pandemic.
Recently, Kerala Tourism announced the introduction of caravans and caravan parks to attract tourists. "To date, 150 people have registered for bringing 350 caravans and around 90 people have registered for bringing around 120 caravan parks," said VR Krishna Teja, Director of Kerala Tourism. The move came after the opening of the state's first caravan park at Vagamon, a scenic hill station, as part of the state government's new caravan tourism policy.
Soon, the Chief Minister of Himachal Pradesh, Jai Ram Thakur also announced the promotion of caravan tourism for new tourist destinations. Previously, states like Maharashtra and Goa introduced this unique tourism model to their respective states. With an increased focus on the concept and growing demand, caravan tourism is set to become a major disruptor in the tourism industry.
What is caravan tourism?
According to the Indian government's definition, caravans are a unique tourism product, which promote family tours even in tours/destinations that do not have adequate hotel accommodation. It is activated using purpose-built vehicles used for travel, recreation and accommodation purposes.
Caravans are rooms on wheels! (Source: Motohom)
"Caravan tourism gives you the freedom to live and travel hassle-free – from where you want to settle, the freedom to fall asleep to the sounds of nature, to wake up next to the beach", Sachin Panchal, founder of Motohom – official Maharashtra tourism caravan sellers, said.
Additionally, the government has noted that there is currently a growing demand for eco, adventure, wildlife and pilgrimage tourism. With a shortage of accommodation in tourist destinations, especially in remote areas, caravan tourism has the potential to meet this demand.
Growing demand
While caravans have been around in the country for a few years now, there has been a significant growth in demand since the start of the pandemicnote the service providers.
"According to our statistics, because of the Covid, people want to travel with a restricted crowd, mainly with their family and close. A caravan is the best way because it provides all of that," Panchal said.
Jigyasu Joshi, co-founder of Carvaa India, agreed: "We see that the curve is only going up over the last couple of years. The inclination increased after the Covid not only among the young but also among the elderly. This is mainly due to the security it offers. People want travel in a bubble and the caravan provides just that.
Caravans are booming after the pandemic. (Source: LuxeCamper)
"I have been leading caravans for over 20 years, but the demand and requests only increased after the pandemic," said Captain Suresh Sharma, founder of Green Dot Expeditions. "However, I think it will still take a long time for people to understand what it really is. Caravan tourism it's not about traveling just for a few days, it's about going to a nice place to spend days and weeks there."
According to Tiger Ramesh, CEO of LuxeCamper, however, demand is still not robust despite growing awareness. "The lack of suitable caravans in India is one reason why the demand is not strong."
What travel enthusiasts think
Flexibility, end-to-end connectivity and comfort are some of the key factors in favor of caravan tourism, according to travellers. "I would prefer to travel by caravan as it will give me end-to-end connectivity – as I like to explore the interiors of the places I travel. Secondly, it is a great place to stay when traveling to remote areas. Normally you don't get good hotels or lodge in these places. The caravan therefore solves this problem," said Chinmay Mungse, a travel enthusiast.
Travelers appreciate the flexibility of caravans. (Source: Carvaa India)
For Akarsh Bhardwaj, the reduction the carbon footprint aside from the flexibility to change the itinerary according to his wishes, there are a few reasons why he would prefer caravan tourism to conventional tourism methods.
Caravan parks
Caravan parks, a place where caravans can be parked in tourist destinations with adequate facilities such as electricity, water and sewage disposal, is one of the prerequisites for the sustained growth of caravan tourism. While several states are gradually focusing on their development, the ecosystem around caravan tourism is still in its infancy. "For caravan tourism to thrive, we need parking spaces Across the country. It needs to be developed," Tiger Ramesh said.
While caravan parks have yet to be developed in many parts of the country, service providers are partnering with local communities to park their vehicles. "Of course, there is a lack of caravan parks, but it is also up to service providers to find solutions. At Carvaa, we have partnered with several campgrounds in the country, which are a good substitute for parking space," Joshi explained.
"We connect and collaborate with local and tribal agri-farmers for parking spaces, which ultimately provides them with sustainability and business opportunities," Panchal added.
It provides end-to-end connectivity. (Source: Green Dot Expeditions)
Caravan parks are not commercially viable at the moment, Sharma believes. "It will remain as an illusion for a while. While governments are talking about these parks, they will grow slowly because there are not enough caravans in the country.
A sustainable travel choice
Caravans are not only a flexible and comfortable mode of travel, but also a sustainable a. Explaining the same, Tiger Ramesh said, "Caravan tourism is very sustainable since the impact on any destination is just the tire tracks of the vehicle. No construction of hotels and lodges is necessary. Local communities benefit by providing hospitality services to caravan guests by providing food, local activities, cultural experiences etc."
"In conventional tourism, you impact the environment in more than one way. But, in caravans, you are traveling in a limited space with limited resources. This limitation, in itself, makes caravan tourism much more environmentally friendly," said Joshi, adding that service providers also include ecological materials inside caravans to make them more durable.
Is this the future of travel in India?
Absolutely, say service providers and travel enthusiasts. "The volume of calls from people wanting to experience it has increased dramatically. Road trips have taken center stage at the moment, so people are more inclined towards it. Also, the initiatives of the government such as Bharatmala Project testify to the fact that road travel is taking center stage, with caravan travel being part of it," said Joshi.
Caravans are now seen as the future of travel in India. (Source: Motohom)
Additionally, they believe that increased awareness of unique and flexible caravans is attracting the interest of travelers, who no longer want to restrict their trips to common destinations or their stays in hotel rooms.
The path to follow
While the conversation around caravan tourism is at its peak, several factors are affecting its smooth growth. Ranging from lack of caravan products to road permits, service providers shared factors that could be improved to boost caravan tourism in India.
Tiger Ramesh said: "The conversion of a vehicle into a caravan is only permitted with the approval of the ARAI (Automotive Research Association of India). Other factors that impact caravan tourism include lack of stopping sites, permits to criss-cross India, road taxes to be paid in cash at various state borders, etc. Caravans should be placed under a single registration plate across India with a single permit and allowed a central road tax mechanism (like GST).
"As it is a huge investment business model, you need government support in terms of subsidies, hybrid caravan parks, financial support, marketing and promotion – which we are missing somewhere ", added Panchal.
Sharma added that most caravans abroad are made on truck chechis. However, the same was banned in India 2-3 years ago. "I've driven trucks and it's absolutely smooth and safe. Policy makers need to include experienced people to understand what caravanning is and make the right decisions.
"Encouraging people to make caravans, encouraging manufacturing, reducing taxes on imports of caravan equipment, etc. are key things that policy makers need to do," he added.
📣 For more lifestyle news, follow us on instagram | Twitter | Facebook and don't miss the latest updates!