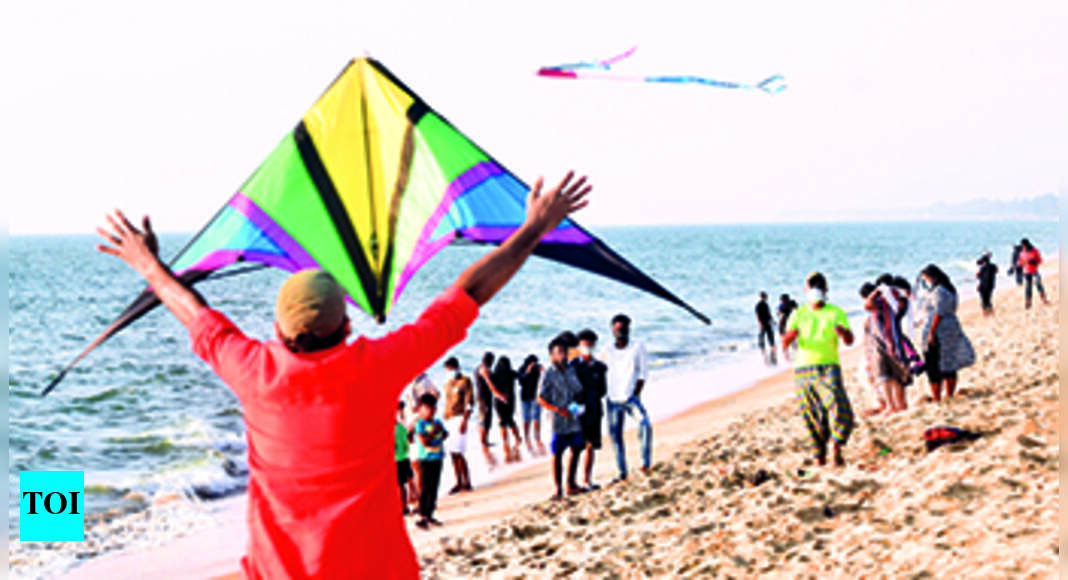 Sightseeing Buzzing With Festival, Holiday Crowd | Kochi News
KOCHI: School holidays coupled with festivals have made tourist destinations, which have been desolate for two years, active. Beaches and other tourist destinations in and around Kochi are experiencing high crowds.
It is mainly domestic tourists, especially those from northern Malabar, who make up a significant portion of destination traffic in and around Kochi. "In Fort Kochi, there are a good number of tourists. Yet the number of foreign tourists is still low," said former mayor KJ Sohan. At the same time, Fort Kochi beach lags behind in cleanliness. "We expect attendance to increase further next week," he said.
Officials from the district's Tourism Promotion Council (DTPC) said the number of tourists visiting various destinations has increased. "Weekends are when people show up the most," a DTPC official said.
"The Munambam water sports facility attracts a lot of people to the area," says the manager. "There is skiing, surfing, banana riding, catamaran, kayaking, etc. in Munambam. Munambam beach is the only beach in the area with activities. Another factor that attracts tourists is that it is a very spacious beach and there are parking lots there," the manager said.
At the same time, the beach of Cherai, which had attracted a large number of tourists, has not yet experienced a revival. Much of the beach was lost in the floods of 2018. Thus, only a few tourists visit the beach.
Tourism department officials said many tour operators were receiving bookings from overseas and domestic tourists. "Hotel rooms in many places, including Kochi and Munnar, are almost fully booked. It is a fact that hotels are not operating at full capacity after Covid-19. Yet there is a significant increase in tourist flow," said a senior tourism department official.
To promote heritage tourism, the DTPC is organizing a quiz competition in connection with World Heritage Day, which falls on April 18. The first phase of the quiz will be organized via the neighborhood collector's Facebook page. The final of the quiz program will take place on April 23.
The Kerala Travel Mart (KTM), a tourism promotion event, will be held in Kochi from May 5 to 8. Chief Minister Pinarayi Vijayan will inaugurate the event.
"We have already received around 2,000 registration applications from domestic and international contractors," said an official associated with KTM.