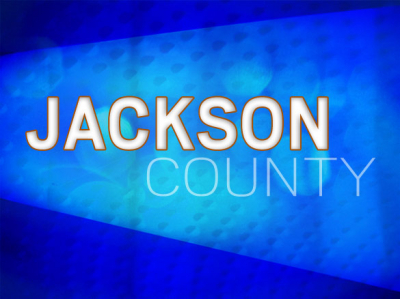 Tourism dollars create opportunity for Jackson
This summer, the Jackson County Tourism Development Authority is accepting applications for its first round of tourism capital project funding. The TCPF gives community stakeholders the opportunity to apply for money from county resort tax money to fund projects that enhance the community for tourists and residents.
"It's been a conversation that's been going on since about 2012," JCTDA Director Nick Breedlove told the Jackson County Commission in February.
Legislation allowing certain tourist offices to spend up to a third of their total income on tourism-related expenses North Carolina Bill 96 , which was passed in 2011. According to the legislation, tourism-related expenditures are those intended to increase the use of accommodation, meeting or convention facilities in the county or to attract tourists or business travelers in the county. The term includes capital expenditure related to tourism.
Capital projects include things like convention and conference centers; arenas and stadiums; sports facilities; performance halls; museums; parks; greenways; trails; public art; visitor centers and wayfinding signs.
The idea behind this type of spending is that by funding capital projects, tourist boards increase accommodation demand, local spending, and visitor satisfaction, bringing more money to a county.
"Using occupancy taxes paid by visitors on capital projects to benefit our local residents and the community is a good thing. I strongly support reinvesting dollars in our cities and communities," Breedlove said.
The JCTDA began developing the app for capital projects in 2020 with research into best practices in other destinations. The application was reviewed by the JCTDA's Product and Experience Development Committee, Visitor Experience Committee, Magellan Strategy Group, and county legal and finance teams.
"One of our goals is to fund projects that have a useful life of 10 years or more, or new constructions, additions or renovations with a total cost of at least $25,000; or a major maintenance or rehabilitation project costing more than $25,000," Breedlove said.
When Breedlove presented the TCPF to the Jackson County Commission in February, Commissioner Gayle Woody asked if the county could apply for these funds in order to carry out projects. According to Breedlove, the county can apply for funds, with the appropriate county department acting as the applicant.
In fiscal year 2021-22, the JCTDA allocated $500,000 to the TCPF. However, as this money was not used in the fiscal year ending June 30 – applications for this funding round are not due until August 1 – this money is carried over to the 2022-23 fiscal year. . An additional $250,000 will be allocated over the next fiscal year, for a total of $750,000 available in fiscal year 2022-23 for capital projects through the tourism fund. This money is available for the current project cycle and a planned cycle beginning in the new calendar year.
"I have reviewed our fund balance reserve policy, three to six months of reserves beyond LGC's mandated 8%, our current cash balance and investments, and determined that this figure would likely be a good ownership considering all of those factors," Breed Love said.
Allocations for future years will depend on anticipated collections of occupancy taxes.
"We have a general fund balance surplus this and last year due to prudent budgeting and primarily an exponential increase in demand for leisure travel during COVID-19," said Breed love. "Many mountain towns have also experienced this significant upturn. We hope to make an annual stipend that goes towards these great projects for the benefit of the community. With the increase in taxes collected, we realized that we had already done a great job of advertising our destination and now is the time to reinvest those funds back into the community for projects that benefit residents and visitors alike.
Project applications must be submitted to the JCTDA by August 1 and will be reviewed by its council before being presented to the County Board of Commissioners. Funding arrangements will be tentatively decided on October 20.
This fiscal year, the JCTDA collected over $2 million, with May and June rent still outstanding. According to Breedlove, by the end of the fiscal year, the JCTDA could raise more than $2.5 million, which would represent $62.5 million in lodging sales in Jackson County during the year. financial year 2021-22.