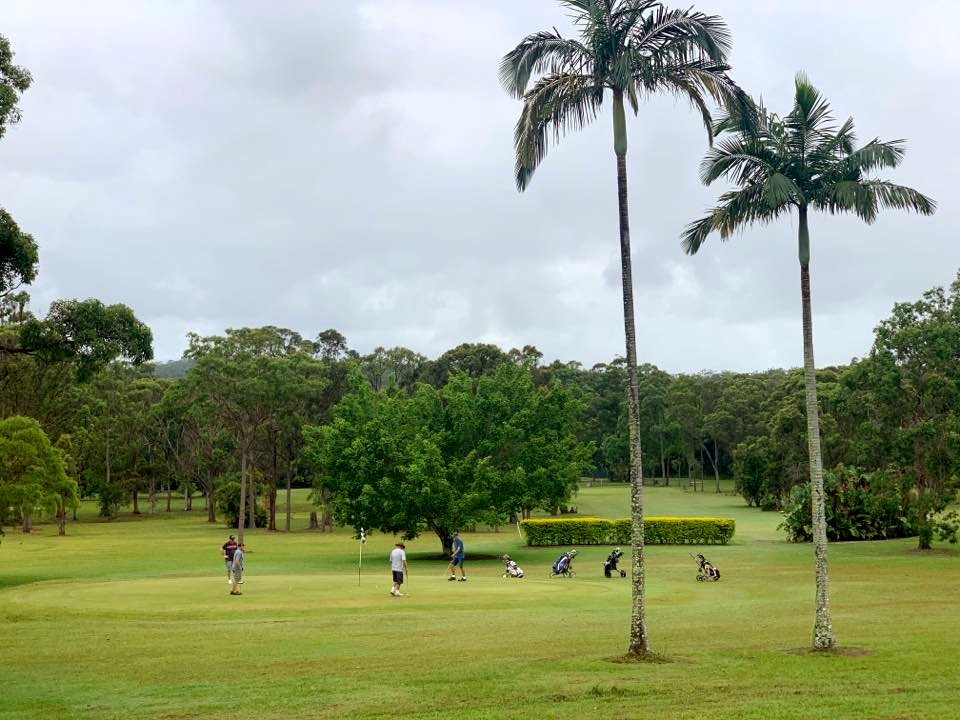 Tourism giant unveils $50m holiday park plan for golf course
A decades-old family golf course in Glenview could be transformed into a new holiday park right next to an upcoming $130 million water-themed attraction.
Australia's largest park owner-operator, Discovery Parks, has filed plans for its first caravan and cabin resort on the Sunshine Coast.
He proposed to turn the famous Glenview Par 3 golf course on Steve Irwin Way into a $50 million facility with a mix of 359 powered and non-powered venues and cabins ranging from basic to luxury.
Activities such as a resort-style pool, mini-golf, jumping pillow, splash/water play park, and pump track would give families a reason to stay and play in one place.
The proposal is next to Sanad Capital's approved wave park and villas, which are expected to open by Christmas 2023 or early 2024.
Discovery Parks plans, if approved, would be the latest addition to the outback tourist strip which includes Australia Zoo, Big Kart Track, Aussie World, Glenview Wave Park and a second wave park on the Bruce Highway in Glass House Mountains.
There has also been a trend towards more accommodation in the area with Australia Zoo approved for a campground with 32 RV sites, 8 cabins and 68 non-motorized tent campsites and Glenview Water Park next door building 160 cabins.
A development application for the 12-hectare site was submitted to the Sunshine Coast Council more than a year after G'day Group, which incorporates Discovery Parks, bought the land for $3.3 million in late 2020.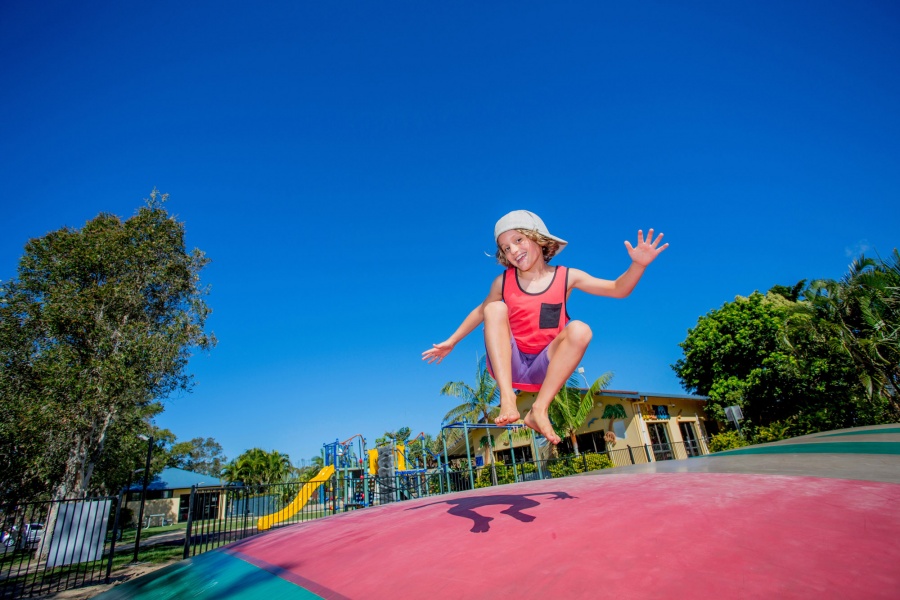 Glenview Par 3 Golf Course, which also adjoins Mooloolah River State Park, has been family owned for over two decades.
No membership was required to enjoy the flat 9 hole course and it was a popular recreational activity for those less serious about the sport who just wanted a fun day out.
However, the zoning of the land as sport and recreation has raised 'potential conflicts' with the development plan which council will need to consider.
A report prepared by Project Urban in support of the application said the sports zoning was "largely irrelevant, reflecting the site's long-standing use as a private golf course".
Amanda Baldwin, Chief Investment Officer of G'day Group, with visitor nights on the Sunshine Coast expected to increase by more than four million over the next decade, there was strong demand for more accommodation close to the Tourist attractions.
"Our proposal is similar to other successful holiday park developments that have been completed across Australia, which have been proven to increase tourism and boost the economy of local communities," he said. she stated.
"However, this is only the first step in the development process, and we are committed to working closely with the Council and listening to community feedback to ensure that we bring an asset to life that will bring benefits long term for the region.
"In its current form, our proposal represents an investment of approximately $50 million and with a development timeline of approximately 18 to 24 months once the necessary approvals are obtained."
Discovery Parks owns and operates 60 properties nationwide in prime tourist destinations.
If approved, Glenview Park would include 359 sites:
• 203 powered
• 35 unpowered
• 32 pitches with private bathroom
• 20 superior cabins
• 35 standard cabins
• 10 luxury cabins
• 24 double-decker cabins
In addition to the family recreational features, the park would have guest showers and amenities, a kids' club, a banquet hall/conference room, and laundry facilities.
Another report to the council said the tourist park would provide much-needed caravan and family accommodation in the outback.
Tourism data shows that only 9% of visitor nights on the coast were spent at a commercial campsite/caravan park in 2019.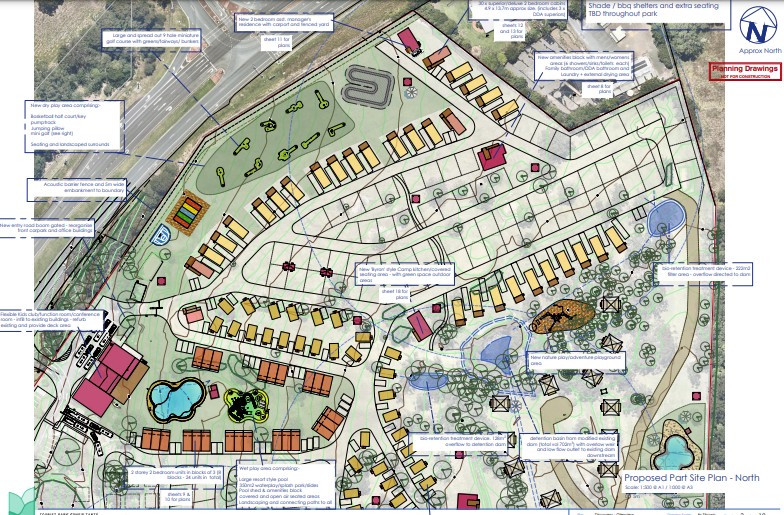 Hinterland accommodation, in particular, lacks family-oriented leisure facilities, the report says.
"The site in question offers an alternative to beachfront accommodation, with on-site amenities that mean families can stay on site for the duration of their stay or take day trips to surrounding attractions" , says the report.
"Providing a tourist park experience with plenty of recreational facilities gives families the opportunity to stay put for the duration of their stay and the kids will stay entertained while the parents relax.
"Currently, the Sunshine Coast hinterland does not offer this type of tourism experience to visitors."
The report states that the construction materials used for the buildings/cabins would be chosen to preserve the character of the hinterland and that no part of the development would exceed a height of 8.5m above ground level.
The tourist park would be operated by a manager residing on site and available 24 hours a day.