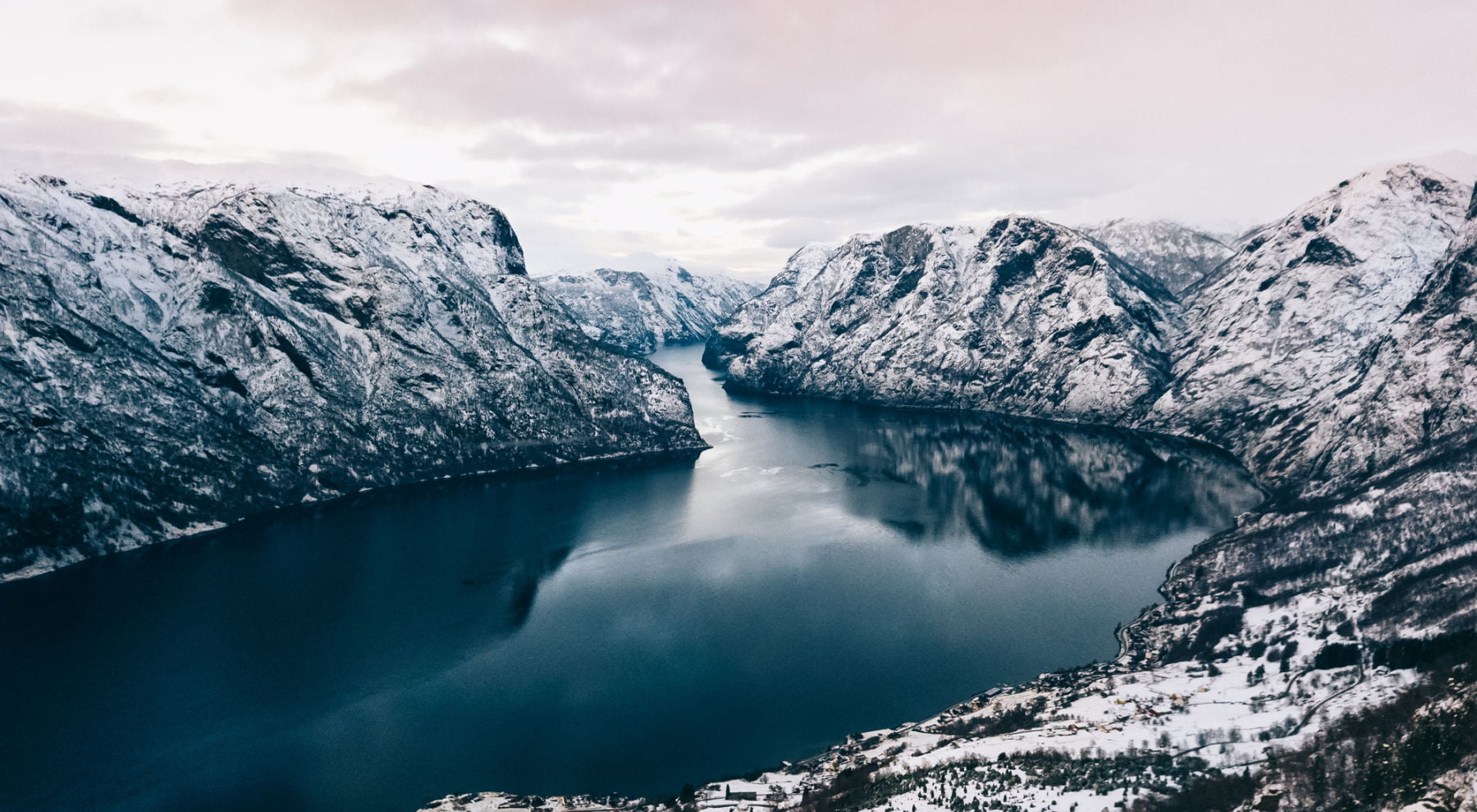 Visit the Norwegian fjords in winter
The Norwegian fjords are a spectacular sight at any time of the year. Here's what you need to know to visit Norway's fjords in winter.
I'm sure many of you reading this have visited the fjords of Norway. Or maybe you are looking for the trip of a lifetime to the other side of the world.
Many people plan to visit the Norwegian fjords in the summer. This is understandable, as the weather is usually better and the days much longer. But as the photos on this page show, there is something incredibly special about the fjords in their winter coat.
However! Visiting Norway in winter is definitely low season, so you also have to put a lot more effort into planning your trip.
You'll need to be prepared for closed attractions and accommodations and fewer dining options. Above all, some roads will be closed, including mountain passes and other smaller roads in more remote areas.
So before you rush into planning a winter trip, read on!
Why visit the Norwegian fjords in winter?
There are definite advantages to visiting the fjord region of Norway in winter.
First and foremost, the fjord scenery can be simply stunning with a sprinkle of snow. It's hard to convey in the photos how beautiful the winter tint can be.
Another positive point: it is cheaper. This applies to car rental and accommodation prices, compared to high season.
There are also many, many fewer people. Well-known "tourist villages" such as Geiranger and Hellesylt are transformed into sleepy communities.
Disadvantages of visiting the fjords in winter
That being said, there is no doubt that visiting the region at this time of year is a bit of a gamble. At the start of winter, the rain could freeze on cold roads, making driving difficult.
Later in the winter, snowstorms can cause major delays or even close roads. If you are a nervous driver or have never driven in such conditions, factor that into your decision.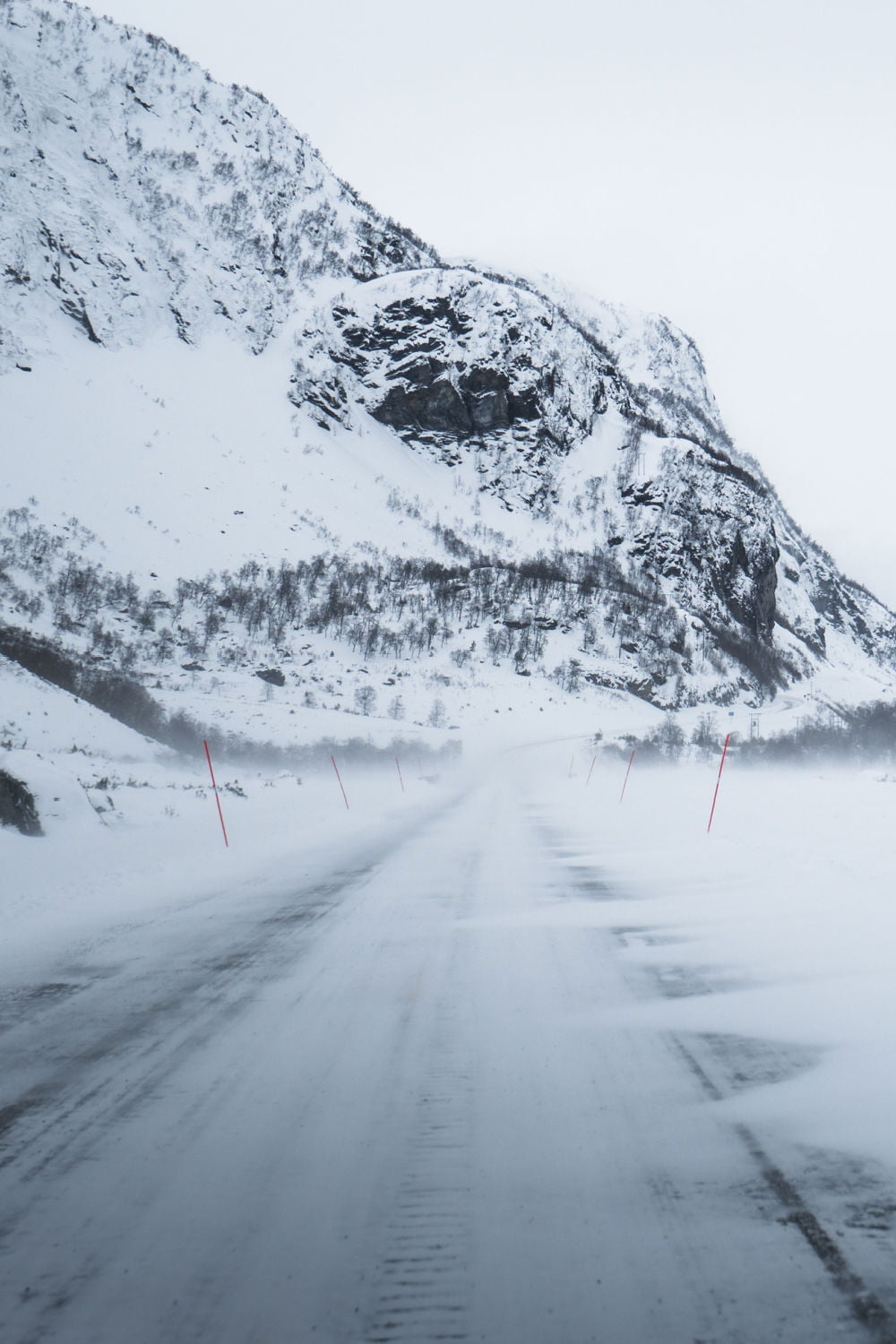 Rain and snow can also ruin your hoped-for panoramic views, of course! Although the images on this page show the winter scenery at its best, you should expect less.
Planning is important when it comes to accommodations and attractions. For example, many campsites will be closed, even those offering cabin rentals. You may be limited to hotels in established cities, or at best, a lesser choice of cabins.
Attractions are also likely to operate for short hours or even closed. Many museums only open for a few hours in winter (for example, from 11 p.m. to 3 a.m.). The Flåm Railway only offers four departures compared to eight or more in summer.
Plan a winter trip
Of course, for many people, it is this lack of things to do that is precisely the reason for planning a winter trip! If you've decided to go ahead with your plans, here are a few things to keep in mind. In short: it's planning, planning and planning again.
Pick the right time: Visiting in the October-January period can be a bleak experience. Rainfall is usually the highest and the short days mean visits are limited.
However, February-April is a wonderful time to visit the fjords. Generally, there is more snow and more daylight to enjoy the scenery. However, some mountain roads will remain closed.
Remember not to drive: Chances are you'll drive just fine here in the winter, especially if you're used to winter conditions. However, if you encounter a snow storm or a closed road or miss a ferry, it can ruin your trip.
If you prefer not to take any risks, it is possible to explore the fjords by public transport. The popular Norway in a Nutshell trip operates during the winter, but the Bergen-Sognefjord ferry does not.
Norway in brief covers part of the famous railway from Oslo to Bergen, the Flåm railway and a ferry ride on the Aurlandsfjord and Nærøyfjord. There are different options for departure points and optional overnight stays, but there are fewer route options in winter as there are fewer departures on most services.
I didn't do this tour during the winter, but I highly recommend you consider it, especially if you plan to spend time in Oslo or Bergen while in Norway. It is a natural complement to a winter stay in either city.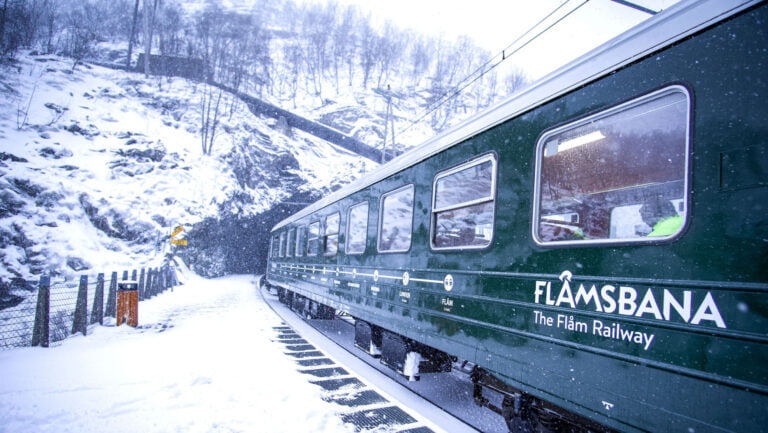 There are a few advantages to making the trip out of peak season. Of course, there's the spectacular scenery from the train window and the chance to see frozen waterfalls on the Flåm Railway. Depending on the weather, of course! But the biggest advantage is that the trip is so much quieter than in high season.
don't assume anything: As I have mentioned several times now, some attractions are closed or operate much shorter opening hours during the winter. Guided tours may not be available. Outdoor museums will likely only open their indoor exhibits. The list goes on!
If there's something you really want to see, check it out. If you find a museum on Google Maps, check with the museum itself to see if it's open. Do not rely on listings from Google or other websites.
Schedule free time: I hear many people planning a trip to Norway. Although I don't offer help with directions, I see a common thread. People try to pack so much stuff into a short time.
While this is understandable given the high cost of visiting Norway, I strongly encourage you to plan some downtime into your itinerary, especially in winter.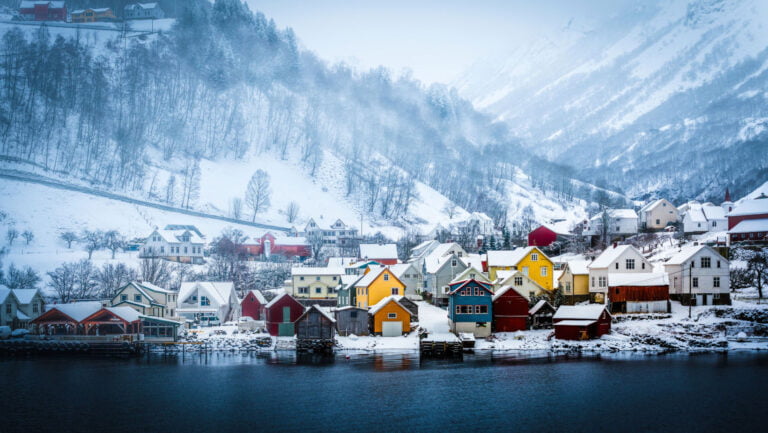 With no crowds, it's a wonderful time to relax in the serenity of the fjords. It also helps to have some buffer time in case something goes wrong with your travel itinerary.
Be dressed properly: Last but not least, plan your wardrobe! While winters in Norway aren't necessarily as cold as many think, that's not always the case in the mountains. The weather in and around the mountainous fjord region is notoriously changeable.
Ask the locals: If you are driving and making your own way in the area, it is a good idea to seek local advice. Nobody knows the roads and the views better than them. The locals tend to be friendlier in the winter, which isn't always the case when the crowds of selfie-wielding tourists descend during the summer months!
Have you visited the fjords of Norway during the winter? What were your favorite memories? Can you share any tips with our readers? Let us know in the comments below.